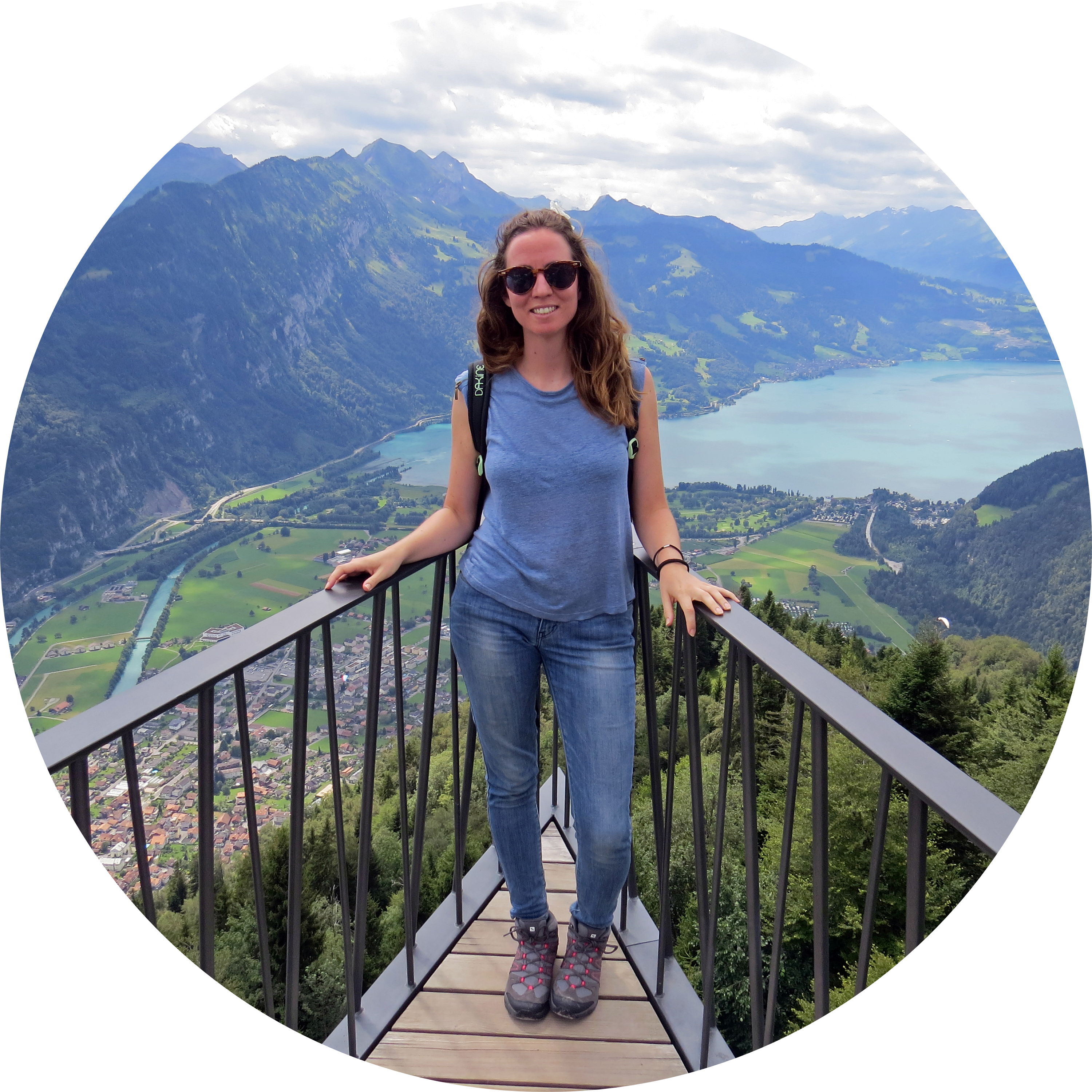 ---
Like Nietzsche, Blanca is a friend of the slowness. Now, from Madrid, she enjoys her own calm in the non-hegemony of the Fast & Furious. Life, like philology, demands above all to distance oneself from the rest, take time, decelerate, and our engineer lives her days on those margins.
Blanca was born at the Mediterranean's foot, in Mojácar, a city located in Almería (Spain). After studying industrial design engineering in Seville, she worked in the Andalusian capital and also in the country's one. Years later, she opened a door to England, and from there she jumped to CERN, where she has worked and enjoyed for five years.
She is not currently working. Her stage as a CERNie was very intense, and that is why Blanca has given herself a time of reflection, changes and rest. One way to avoid, in Nietzsche's words, "the age of the rashness, the indecent and sweaty rush that aims to end everything immediately." That age, which is ours, which is the Work's one.
From that stand-by terrace, our engineer takes a look at the most special memories of that time. The disconnection from those yoga classes, which started with four cats in a park in Saint-Genis-Pouilly and grew to full capacity at CERN itself. The sweet Geneva dance academy that kept her in touch with contemporary dance that she has practiced since childhood. And, of course, those rides in a white cinquecento singing sevillanas loudly, like someone celebrating a goal in the last minutes of the game. An oasis within the High Level and the international ties.
That relaxing doses did not occur in solitude. The friendships that Blanca forged at CERN still accompany her, and she speaks, smiling, about the illusion with which they work, about their brilliant minds and their big hearts. She well remembers how excited she was when she arrived to CERN. She felt like a little girl again. It was difficult for her to shrink her smile from ear to ear when, ready for taking the photo for the access card, she was told not to smile that much. How to control so much emotion?
During her five years as a CERNie, Blanca was part of several projects. She started in civil engineering and, later on, she went to do a more mechanical design, an integration design, within the HiLumi team. She made sure that everything fit and that it was in accordance with the project's requirements. Blanca was the link, the smiling piece that brought together the work of the different teams and departments.
She believes that it is important to find a balance between the personal demands and the enjoyment of the experience to make the most of each coffee and conversation with other CERNies, those more or less random beings who are the most beautiful things in this place. For Blanca, the beauty was in the mix, in the diversity that fitted everything, in the small big family that CERN is.
Blanca dreams now of breadcrumbs, no big loaves of bread. To engage every little wish in her daily life is enough. Go back to work? Yes, but only from a perspective of calm and serenity, because Blanca is a friend of the slow reading of life and, as Nietzsche wrote in her Aurora, reading well is reading slowly.