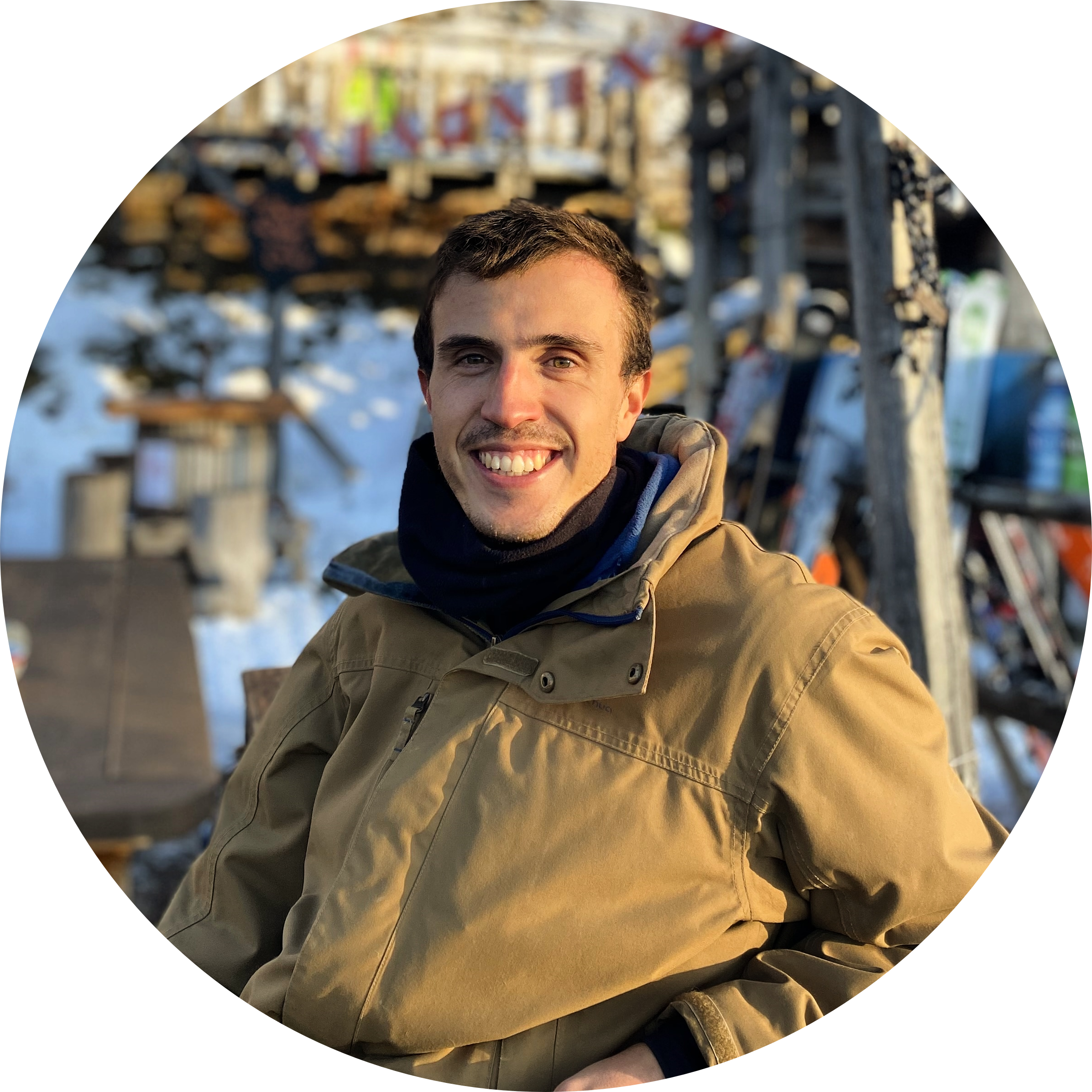 ---
Sunsets in Portugal are special. They are different and they wrap Miguel's thoughts if someone asks him about missing something, about saudade.
This aerospace engineer was born and raised in Lisbon, but he spent a lot of time away from the capital. Both his parents come from the inside of Portugal, from rural areas located in Santarém, 100 km northeast of Lisbon. Throughout all his life, specially throughout his childhood, he was regularly going back to his grandparents house. As intermitências da infância. The summers were also a time to taste there, helping their grandparents in the fields.
He likes to make clear that he is not a pure city person and that is important because when clarifying something, we focus on lights and shades. Miguel always says that he is made of pieces from the people that he loves and from the people that like him. He feels himself as an individual who strongly depends on his loved ones. He is a determined person and, why not to say it, sometimes stubborn, as we all are.
Since October 2017, Miguel works at CERN. He is part of the Project Office of the HL-LHC Integration and (De)-installation group. Before the take-off of his professional career, Miguel studied Aerospace Engineering at the Instituto Superior Técnico (IST) in Lisbon, and a double master's degree, "Flight Dynamics & Control and Avionics", between Lisbon (IST) and the Netherlands, at the Delft University of Technology.
It may happen, that a regular Thursday morning, while teleworking, someone asks you, who are you? And although it looks like a very deep question, you end up answering it. Miguel considers himself as a regular guy in many aspects, which does not mean he is flat or boring. A regular guy trying to find his way in life with the people that he appreciates, never alone, that is for sure.
He might not believe in Karma, maybe a bit, but in Miguel's head there is a mantra spinning around: quem semeia ventos, colhe tempestades. Bad feelings feed negativity, but also good feelings spread happiness, and Miguel belongs to this second team.
When he hears the word beauty, so many things come to his mind. Beauty can be found in love, and when he says love, he means a very broad number of  things (which are not things) that go from his family, his girlfriend, his dogs Boss and Chefe, two german sheperds, also to nature, wild animals or a snowing mountain.
One of the heteronyms of the Portuguese poet, Fernando Pessoa, wrote that "a beleza é o nome de qualquer coisa que não existe". He also wrote that "a realidade não precisa de mim" and Miguel disagrees: reality as a whole may not need a specific person, but Miguel's reality needs him. No doubt.
Miguel still does not know his dreams, and there is no rush. As long as he does something that makes him happy, that makes him motivated to wake up, to go to work, to collaborate improving something while being involved in a team. As long as he enjoys with his dear ones, he feels good. No need to dream bigger.
There will be a place in the world waiting for him, with a Portuguese sunset and some bossa nova played in the background.