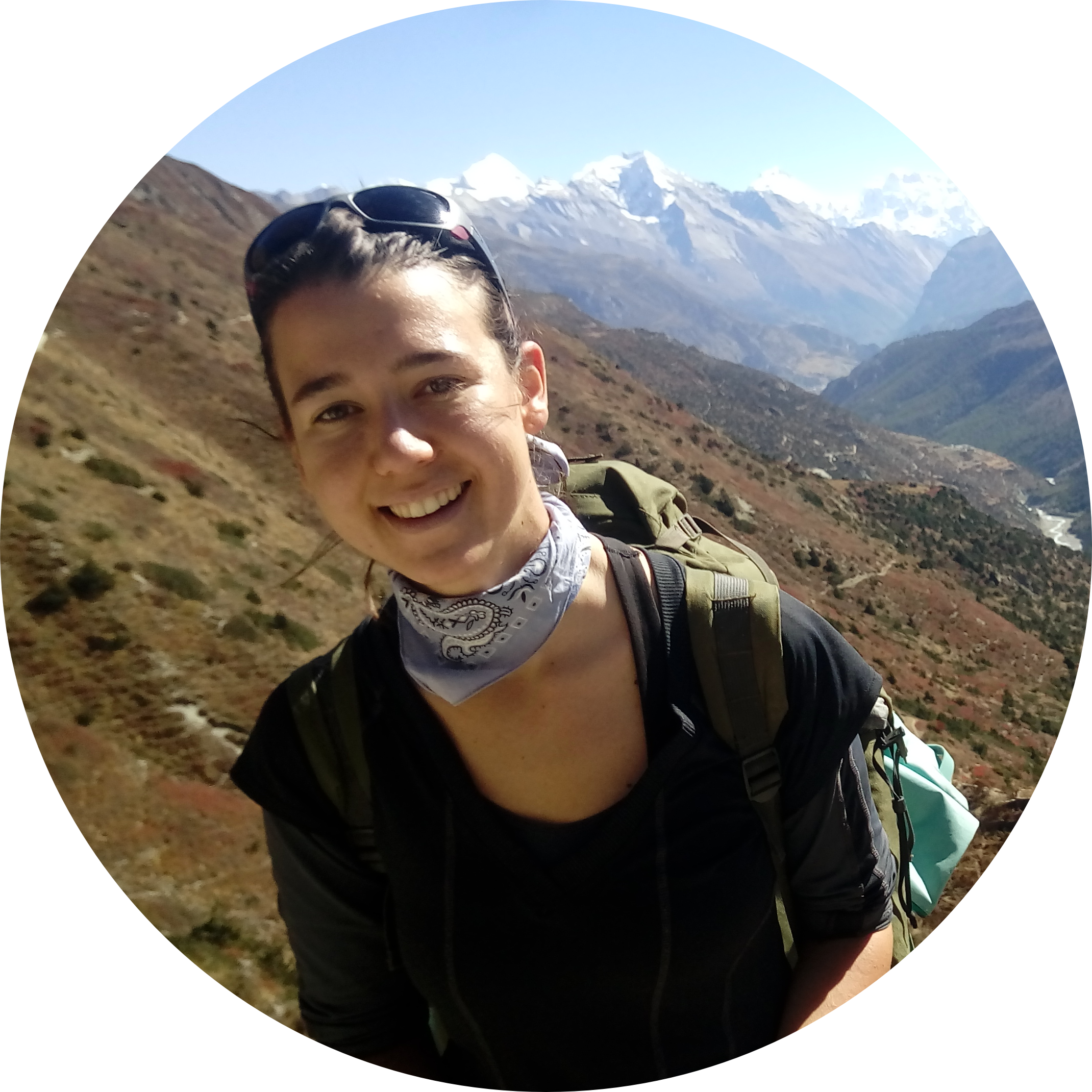 ---
Work in progress. This could be Paula's current status. This could be anyone's current status. The people that surround her, the ones that she admires and every new experience that gets her out of her comfort zone are still making Paula the person that she will be tomorrow. Today, she is the baggage of the past that was packed on the basis of some ethical principles that remained unchanged.
Originally from Madrid, Paula is now a CERNie living in Geneva. She studied the Hydraulics track of Civil Engineering in the Spanish capital and, during the 4th course, she did an Erasmus in Istanbul (Turkey). 10 months out of 27 years could seem a tiny proportion, but it is not just a matter of quantity.
Paula talks about Istanbul like a grandmother talks about her grandchildren. Same illusion, same affection. She still has the feeling that she did not discover even one percent of what the city had to give. Although Istanbul was not the first option on her Erasmus list, the Turkish city embraced her very warmly. For Paula, it was similar enough to Spain to not miss it, and different enough to surprise her every day. She never felt a foreigner there. She could taste the Mediterranean culture, the one that Serrat used to sing about.
Is the re-encounter already planned? Paula wonders very often whether she should go back, but then she remembers Sabina singing, "al lugar donde has sido feliz no debieras tratar de volver". Irremediably, Istanbul will always keep a piece of Paula. She lost part of her scales there.
Day after day, she bumped into beauty: in its sunsets over the mosques, in the blues of the Bosphorus and in the song of the seagulls. For Paula, beauty is that characteristic of something, and by something it is really anything, that you can observe forever. And observing means if it is a song to listen to it, if it is nature to look at it, if it is a person to just be with that person. No rush with beauty.
Paula is leaving CERN next July and she will start a double master's degree in Sustainable Energy Systems in Sweden and the Netherlands, after spending a few weeks in Madrid, where music festivals and concerts will be waiting for her, together with that "buen rollo" that does not have a literal translation outside southern Europe.
She lets herself go a bit, like the tide. She may do it after her master studies: to guide herself by intuition, which has worked so far. Because, as Xoel López would sing, "la vida siempre tiene algo preparado".
Paula dreams of continuing looking for a path, a path that makes her happy because it is not always easy to make choices and to give direction to our lives. She always keeps in mind something that her father told her when she was a kid: "lo perfecto es enemigo de lo bueno". And perfection is also a happiness' enemy. Sometimes, it is even better to live a bit below perfection. Sometimes, an approximation is good enough.
Although you never feel fully ready to leave, by mid-summer, Paula will say goodbye to CERN, that world with its own microclimate and people that haven been shaping her for the past three years. Same path, different surroundings.
Like a piece of Paula stayed forever in Istanbul, another piece of her will always remain at CERN. Another particular place where she lost her scales.